SOG Knives Collectors' Review/Take:
The Mini-Pentagon is essentially a smaller version of the 5" Pentagon dagger, which was a popular model and marketed as a self-defense tool. Looking less aggressive and deadly, the Mini-Pentagon sports a 3.5" blade that is certainly handy and even easier to conceal. It is powder-coated as compared to the larger satin-finished Pentagon. This knife can be hung around the neck as a nice little neck knife or stuffed in the boot for a lightweight last ditch offensive weapon.

A little known version of the Mini-Pentagon, the M14-R, was produced in Seki Japan too. It features a satin finished blade, but has 2 straight edges instead of 1 serrated and 1 plain edge. See pictures below.

There is a newer Taiwan-made version of the Mini-Pentagon, now called the "Pentagon Mini", versus the original Seki, Japan made "Mini-Pentagon". Some new features include a SOG logo on the Kraton handle, a thinner blade, and serrations that do not follow all the way to the blade tip.

Copyright © Notice: If you plan to use our information (eg. selling your knife on Ebay), please cite our website by saying "Information taken from: http://www.sogknivescollectors.com" or mention our website.
Specifications:
Blade Length: 3.5 in. x .125 in.
Overall length: 7.75 in.
Blade Steel: AUS-6 (Earlier versions feature 440A Stainless Steel)
Blade hardness: Rc. 55-57
Blade Finish: Powder coated
Weight: 3.0 oz.
Edge: Double edged - Straight/Serrated
Carry System: Kydex Sheath (Earlier versions feature leather sheath with mounting clip)
Handle Material: Zytel
Knife Type: Fixed Blade
Country of origin: Japan
Part #: M14, M14-R (Satin finished, double straight edge)

Rarity Details:
Last Known MSRP: $85
Production dates: 1995? - 2008
Production numbers: ?
Other things of interest: A satin-finished version was produced.
Rarity index:
7/
10
(10 being the most rare)
Rarity index scale (1 to 10, 10 being the most rare):
1 - Very common; easily available on ebay, google product search and almost every knife selling website. Spammed with at least 10+ listings on ebay.
3 - Has been around for at least 2 years and are selling reasonably well, with retailers favouring other newer models over this knife.
5 - Knives that are on the borderline of being discontinued or have been discontinued for less than 6 months
6 - Products from 6 onwards are either discontinued or limited edition.
7 - Discontinued knives that pop up once every few months on the "For Sale" part of forums or on ebay. Still can be found at a few online shops though.
8 - Knives that need lots of researching to find. Not available anymore in online knife shops and pop up (if you're lucky) >4 months for one at a time.
9 - Knives holding this rarity are the shadowy kind. You can't find any information on them at all (not even from online knife shops that have not taken down that
knife's
product page). If you see one for sale grab at all cost.
10 - The rarest of all knives. If you hadn't been here you wouldn't even have known that it existed. Should you have one of these you better lock it up in a triple-com
bination
safe and treat it like a family heirloom...
Links to forums on this knife:
Product Description:

The compact version of the original SOG Pentagon, the Mini Pentagon is a serious back-up knife that easily conceals in boot or vest.
Extremely lightweight and comfortable to maneuver, the Mini Pentagon also offers the instant choice between a straight or serrated edge for multiple cutting tasks.
Twin thumb notches on the blade enable accurate blade orientation and downward control.
Like its big brother, the Mini Pentagon has aggressively checkered, flared Kraton handles for confident gripping as well as sensationael feel and balance.


Pictures: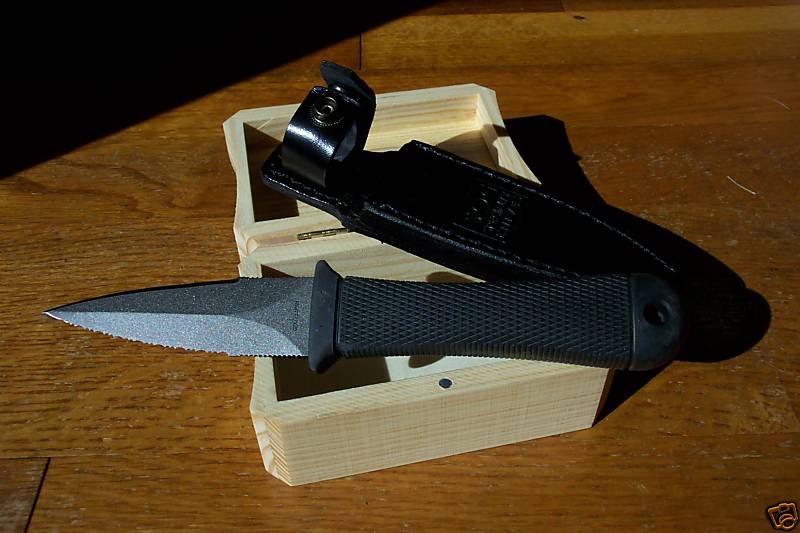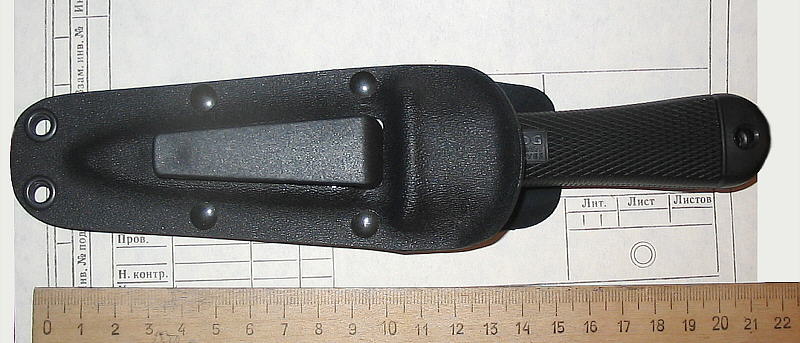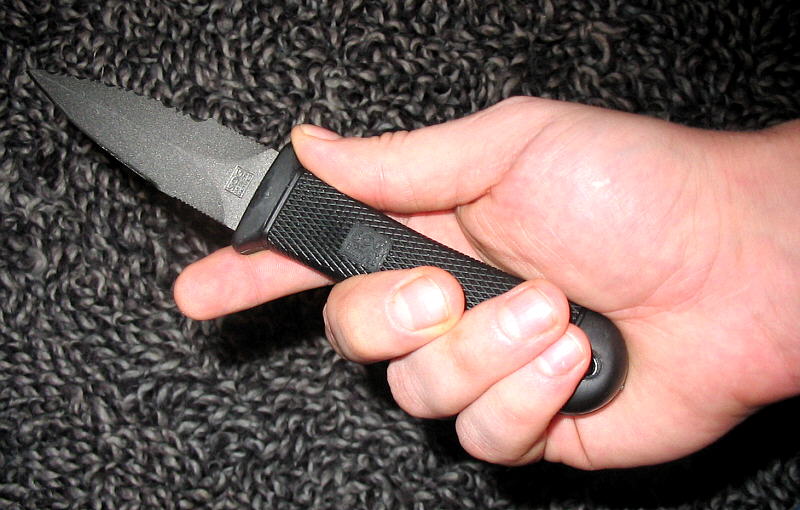 SOG Mini Pentagon Kydex Sheath Sharpened straight edge Gripping the Mini Pentagon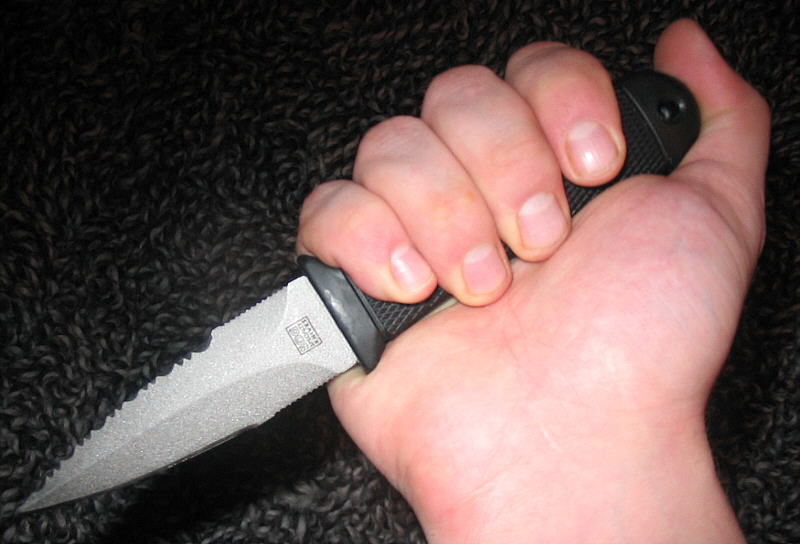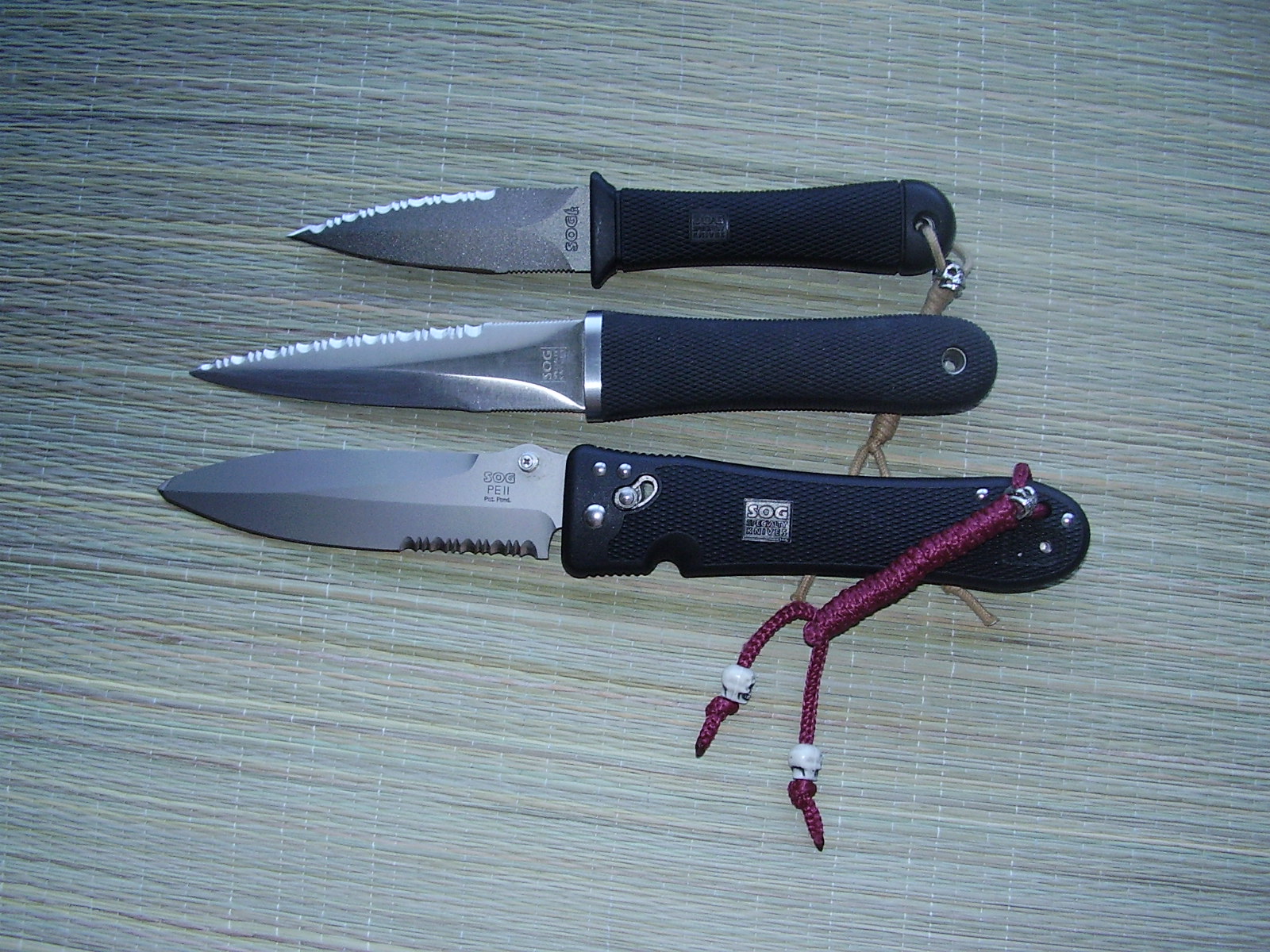 Hammer Grip Cutting an orange easily Alongside Pentagon, Pentagon elite Wallpaper shot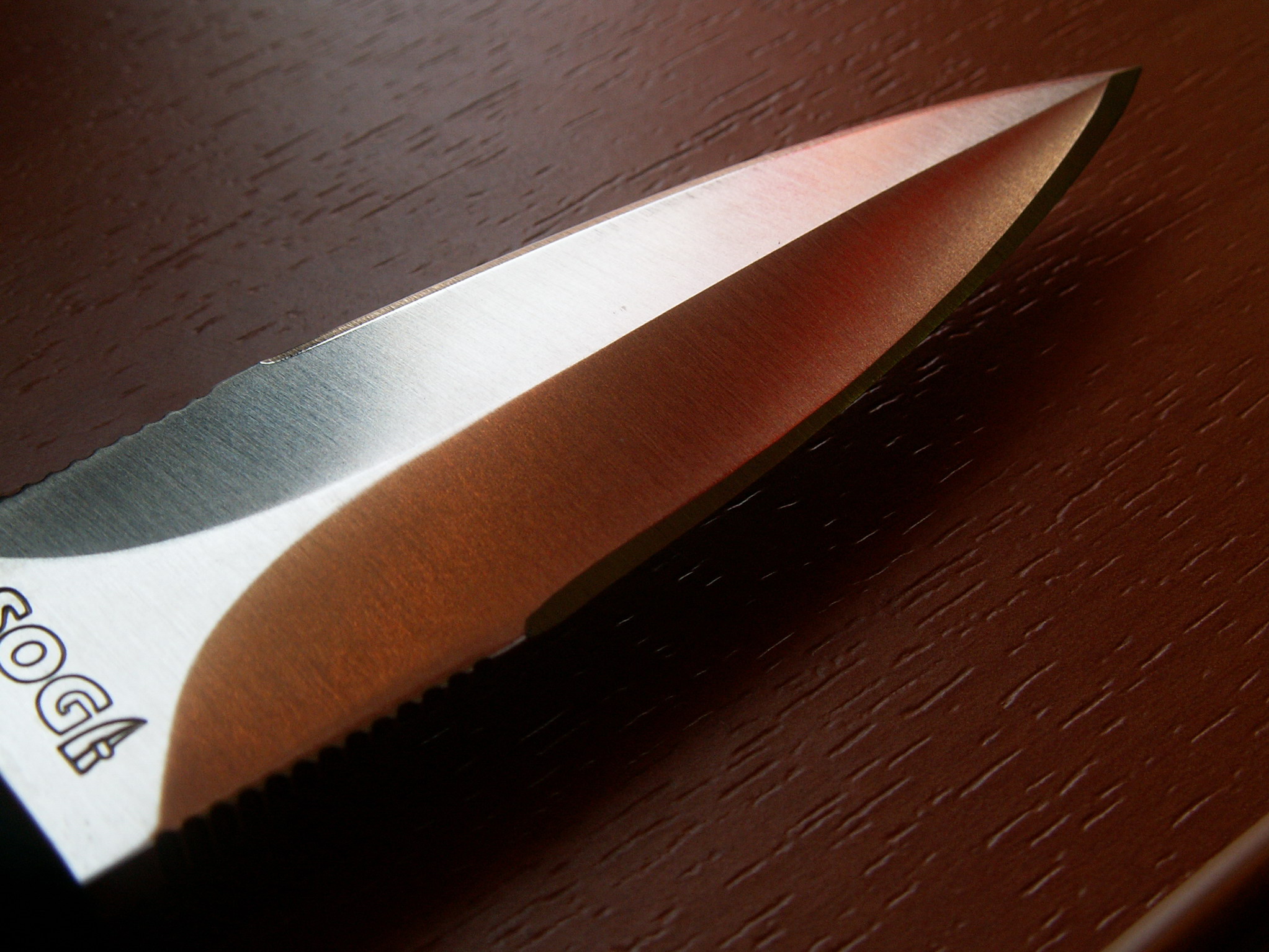 Satin finished, double-straight-edge Mini Pentagon







Page last updated:
Saturday, January 23, 2010 21:47:47 PST